If there's one way to know how big a Arknights game is, you always check on the thriving gaming community it has. Not only is Arknight at over 3 million downloads currently with their EN version, it is ranked as the 9th top grossing strategy game and has a rating score of 4.3 out of 5 in Google Play! With that said, their servers, or better yet their community opened up their biggest community event yet!
About The Arknights First Ever FanMade Video Contest
In case you didn't know, Arknights is a strategic RPG game played on mobile known for its fantasy themes. Developed by Hypergryph and Studio Montange and published by Yostar, it was first released in China in May 2019 and recently had a global release last January 16, 2020.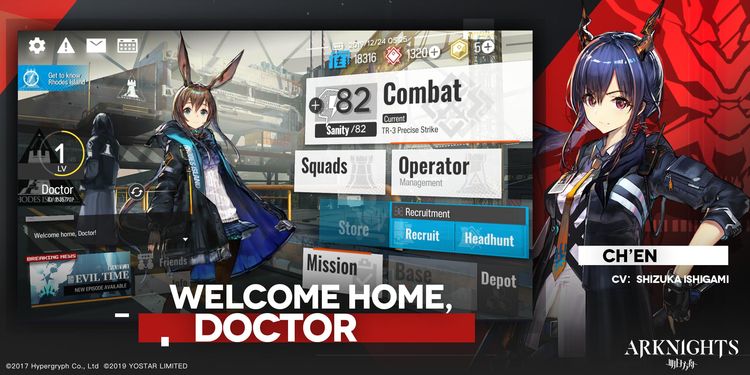 The game is set in a post apocalypse scene of a dystopian future within the planet named Terra. The world itself is plagued by disasters common on the planet that leave behind a valuable but dangerous mineral called "Originium". While the mineral allows for the creation of various technologies as well as the ability to use magic, the contact with this mineral infected the population with a disease that is very infectious and rapidly develops that upon death is labelled as "Oripathy".
Government organizations within Terra are known to be hostile to those infected with Oripathy, thus leading the infected ones to create an anarchist military force that seeks to take out said governments as revenge for their persecution. The player is placed in the role of an amnesiac "doctor" that recovered from a sleep-inducing cryogenesis. The player also finds out that they play a key member of the Rhodes Island pharmaceutical company, a self-defense organization with a heavy medical background that fights off the deadly infection and the unrest that follows it.
Arknights core gameplay is a tower defense game where you strategically place character units called "operators" with varying classes, roles and skills to halt and defend from enemies. For players who are interested in a lore driven story with a challenging strategic element, character collecting and base building/decorating, Arknights is a definite game to try.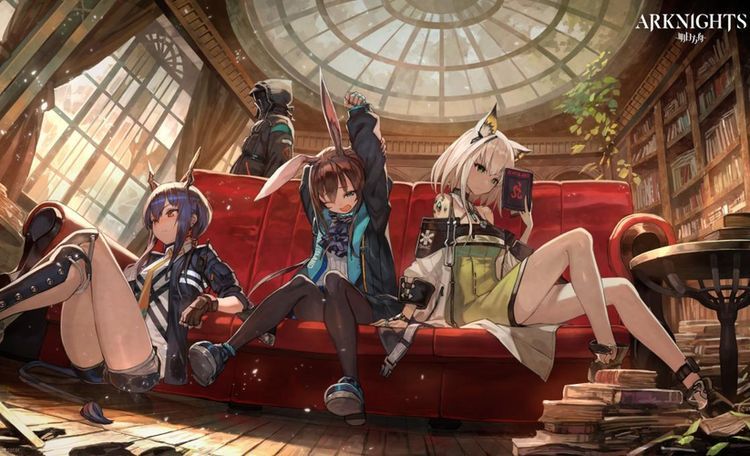 For The Fans!
Official announcements and promotions for Arknights news, info, updates and events are posted and readily available in their official global site, including social media pages such as Facebook, Twitter, Instagram. They also have videos and livestreams on Discord and Youtube.
General receptions of the game have been quite high since its fairly recent global release in regards to its challenging tower defense gameplay, character art style, story, and events with plenty of feedback and comments from the community. Arknights first fan event was an overall success with many of its fans and players participating, the community actively supporting all the participants and finalists as well as voicing out suggestions for future fan events such as possible fan art contests.
The First Of Its Kind: Arknights FanMade Video Contest
Fan events are community events that fans and players can freely join to share and showcase their support and creativity as well as win game related prizes. Is it also a way for mobile game staff and developers to engage, reach out, promote communications, and add to an enjoyable and fun experience to the whole gaming community.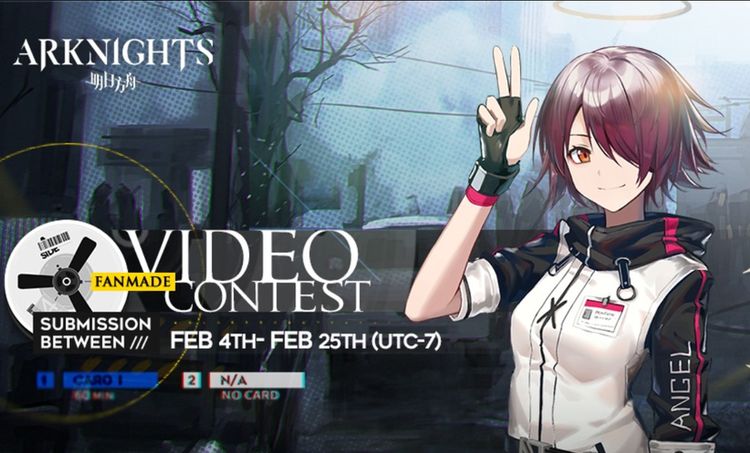 Arknights' first fan event was announced in January 2020 as a video contest divided into 2 categories with prizes to be won per category. Participants are free to choose between the category of  Meme/Parody or a Guide (How to/Tips) video. Submission schedule for the event was set to start on February 4 up to February 25, 2020. The prizes to be won for the event will be the same for both categories with a notable reward of permits that players can use to summon characters in game.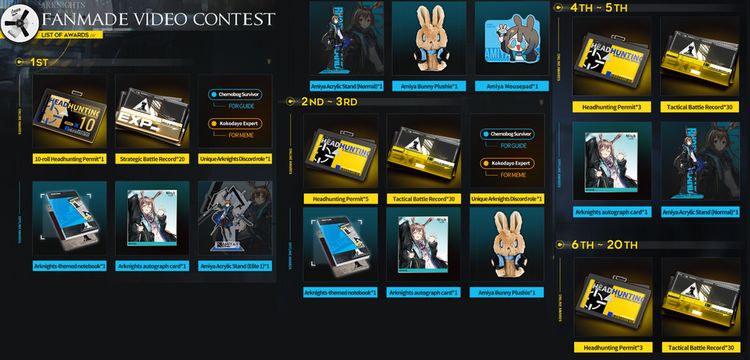 Some event rules for the entries to be submitted are; video entries should be related to Arknight with original ideas and themes made by fans and emailed to be reviewed by Arknights staff. There are no restrictions to the style and length. A total of 40 videos (20 per category) are to be selected by the Arknights staff to be available for the community to view. The amount of views and likes on said videos will also be used as factors in deciding the order of the winners of said event. The complete Rules and Instruction for the event is posted on the global site here.
The event was well received and garnered a lot of reception from fans, with plenty of participants that Arknights' staff had announced an updated change to the schedule extending it from March 3 – 12 to March 9 – 18 to review and accommodate the number of entries. This also affected the schedule of announcing the winners to be changed from the originally planned date of March 13 to March 19, which was supported and received positively by the community.
Enter the Meme/Parody Category
The 20 finalists for the Meme/Parody video category were released on Arknights official sites on March 7, 2020. Each video entry had been based on characters and game mechanics from Arknights, with each showcasing unique styles ranging from hand-drawn animations, official character arts to 2D live renders. A playlist of all 20 finalists entries was posted on Arknights official Youtube channel for the community to view and show their support. The final ranking of winners was then announced on March 20, 2020.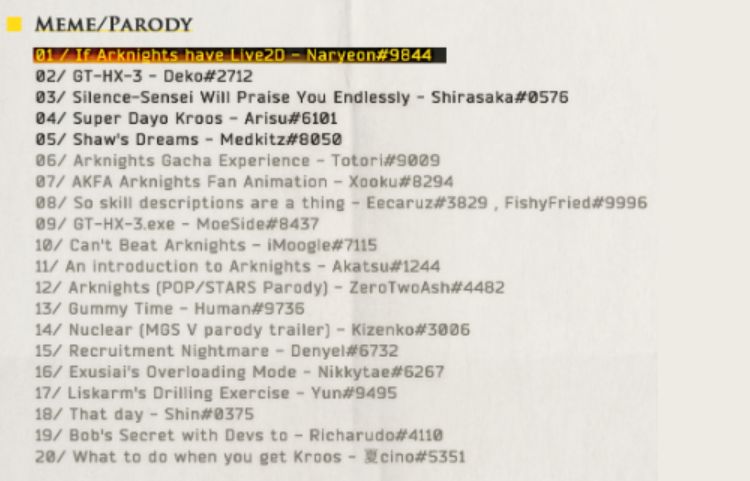 Characters and themes most commonly featured in the winning  videos are the player/doctor's reaction to Arknights character summon and character recruitment system, the dormitory features and opinions on some characters. The most referenced in-game characters for this categories were Amiya, the mascot of the game, who has rabbit-like ears but is often mistaken by most of the community to have donkey-like ears. and Kroos, an easily summoned character.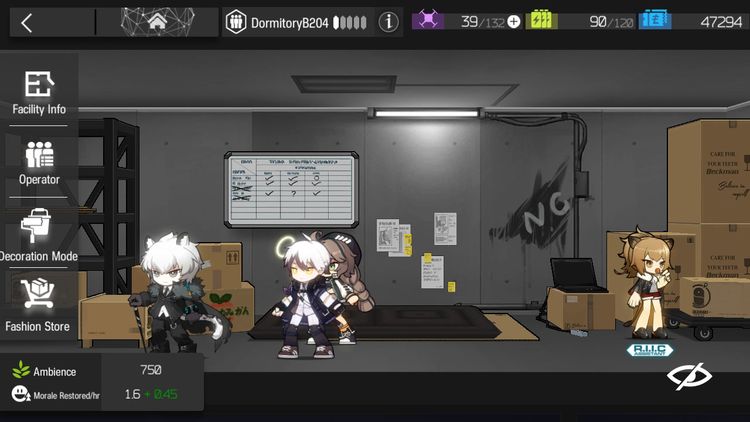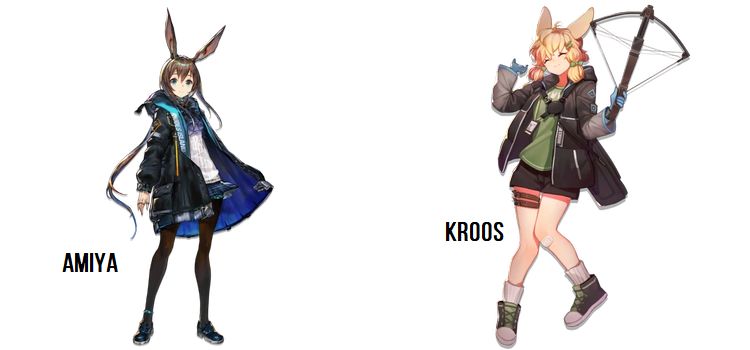 Enter The Guide Category
The 20 winning entries for the Guide Category showcased character spotlights, ways to clear certain levels, tips for beginners, and pointers on dormitory building. Finalist entries for the Guide category were announced at the same time with the Parody/Meme category on March 7, 2020, with its own playlist posted on the Arknights official Youtube account on March 19, 2020. Final rankings were also released alongside the Parody/Meme category on March 20, 2020.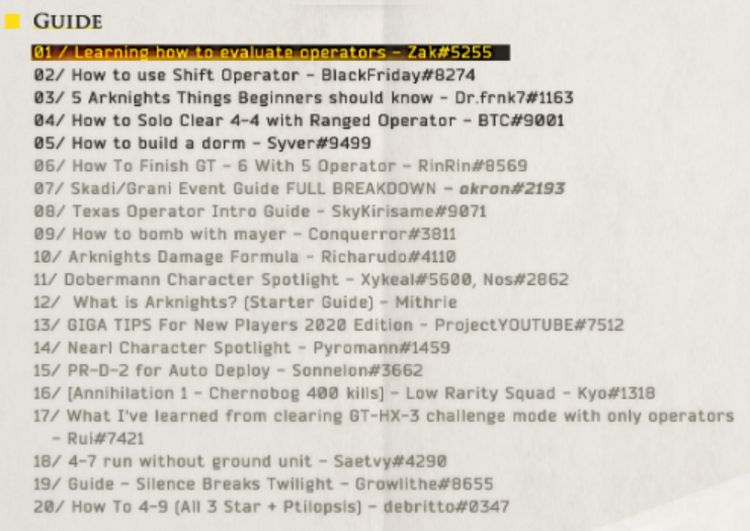 Character spotlights showcased fan favorite characters either by design, skills, attainability for players, or a character that brings a unique strategy to the game. These include and are not limited to:

Name: Nearl
Class: Defender (has high health and defense)
Archetype: Healer (capable of healing own health while defending)
Notable Skill: First Aid (heals a nearby ally HP based on 180% of her ATK)
Notable Talent: Pegasus's Halo (healing effects of all allies are increased by 10% when deployed)

Name: Texas
Class: Vanguard (low deployment costs and good for early stage of a level)
Archetype: DP-Recovery (capable of generating deployment points "DP")
Notable Skill: Sword Rain (gives 12 DP with an aoe attack that stuns for enemies for 3s)
Notable Talent: Tactical Delivery (gives 2 extra DP when in squad/team)

Name: Dobermann
Class: Guard: (main DPS class for melee attacks)
Archetype: Ranged (attacks approaching enemies before attacking directly)
Notable Skill: Power Strike β (increases the next ATK by 230%)
Notable Talent: Starter Instructor (increases all 3 star operators' ATK by 10% )

Name: FEater
Class: Specialist (has various means of attack with unique skills)
Archetype: Shift (forcefully displaces enemies)
Notable Skill: Raging Iron Fist (next attack pushes enemies toward the attack direction and decreases their movement speed by 30% for 5s)
Notable Talent: Kung fu (obtains a physical dodge of 40%)

Name: Exusiai
Class: Sniper (specialized in long ranged physical attacks)
Archetype: Anti-air (prioritizes in attacking aerial enemies)
Notable Skill: Overloading Mode (shoots 5 times in a row with an attack interval reduction and increases ATK to 110%)
Notable Talent: Angel's Blessings (buffs ATK+6%, max HP+10% and gives the same buff to a random ally upon deployment)
Clear level entries explained ways to clear the level with either one or less characters or low star rarity characters by incorporating the field design, proper use of adding blocks to the field to manipulating enemy path patterns.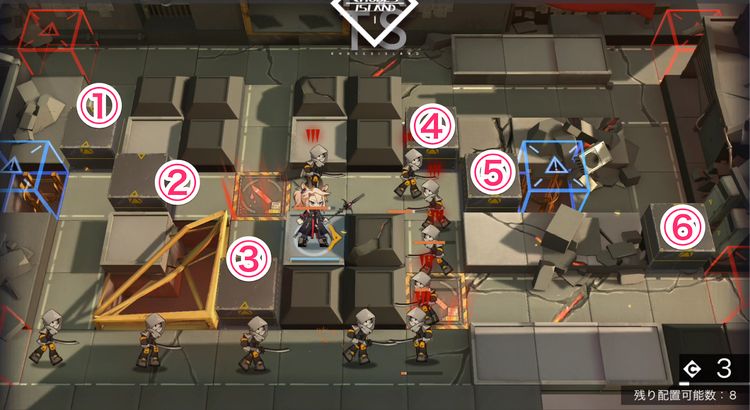 Beginner tips and guides focused on how to start playing the game, the different classes of characters, tips on what to prioritize in shops, best way to use the recruitment function, and how to efficiently use the base building system.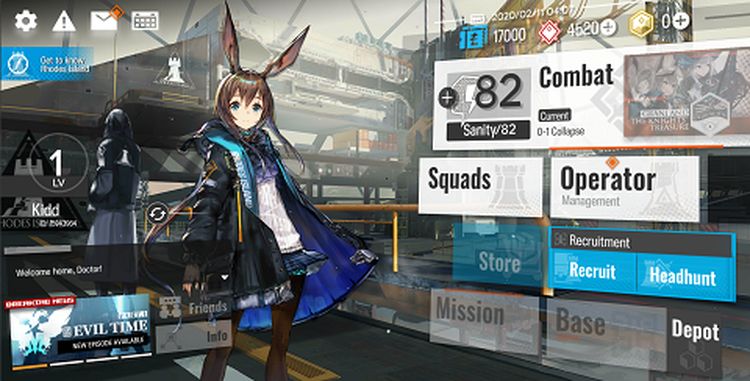 The dormitory is one of the basic base/facility building systems of the game where you can decorate with furniture from shops and events. It functions as an area where you can recover a character's morale over time. A character's morale determines the efficiency of any facilities they are assigned, a low or red morale indicates that the character should be moved to the dormitory to recover. The dormitory guide shows where to obtain furniture and how to maximize the efficiency of the dormitory through furniture placement.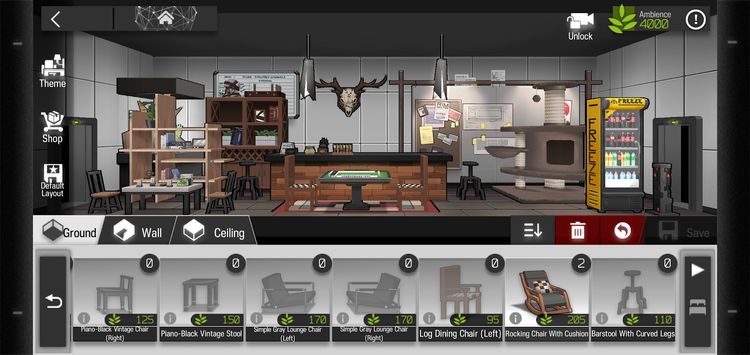 What Else To Expect from Arknight?
Arknights has posted its next upcoming community event which will be a Dorm Design Contest that utilizes the in-game dormitory. Players who've unlocked their Base by completing area 0-11 (Blockade Running) can join under 2 categories: Dorm Design and Dorm Story. All entries submitted will be in-game screenshot pictures to be reviewed by Arknights' staff, of which a total of 20 winners (10 per category) will be chosen for the community to vote.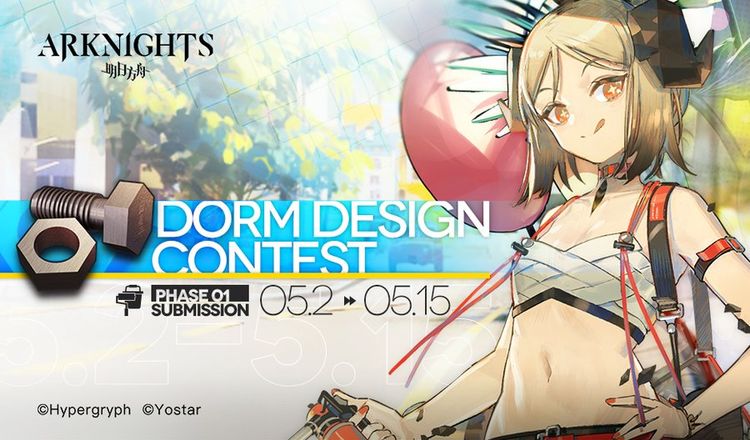 Arknights' staff provided a link for the submission of entries on their site: www.arknights.global/dormdesigncontest/
The event schedule is as follows:
Submission of entries: May 2 – May 15, 2020
Voting schedule: May 20 – May 24 ,2020
Final results announcement: May 26, 2020
Further rules and details of the event are posted on Arknights official global site.
Prizes to be won for this event are: