Did you know that there are thousands of games available for Android in the Google Play Store? Having that many titles are both a blessing and a curse for the players. It makes it hard to try them all and choose the best. It's where our unique selection of the top Android games in 2021 comes into play. We selected the best titles currently available, so you can easily find your favorite. Check out the list and try the games you find the most intriguing!
Best Free Android Games
Free Android games are those that don't require a payment for you to download and play them. Please note that the majority offers in-app purchases if you are interested in unlocking various upgrades. Here is the selection of the top free Android titles in 2021!
Brawl Stars
Link to apk: Google Play
Supercell is among the leading mobile game developers, and you can hardly go wrong with any title from their archive. Brawl Stars is a battle-royale variation with unique cartoonish characters and high-paced action.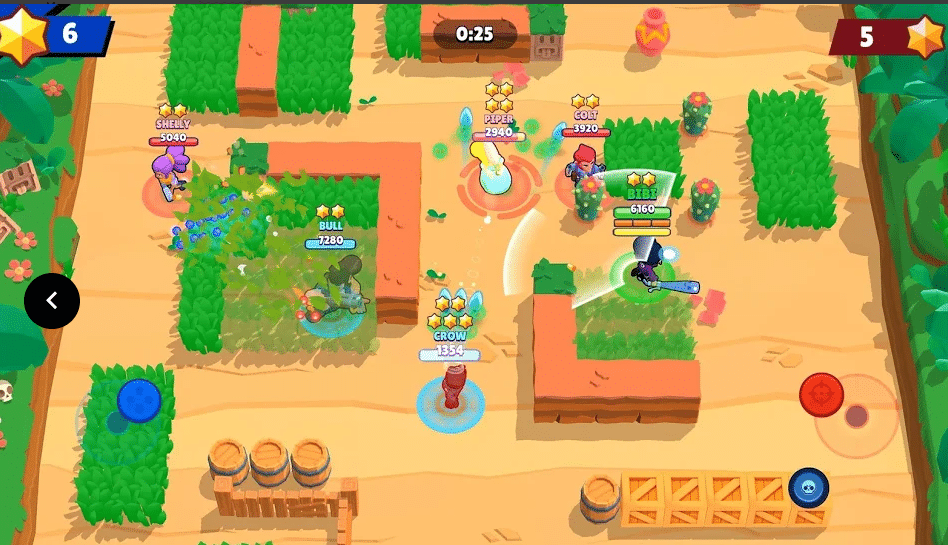 The default playing mode is 3×3, which means you'll be playing in team battles online. The idea is to use your special powers to win by collecting more gems. Alternatively, you can try your luck in football sessions, bounty, or heist games. Apart from the exciting 2×3 modes, it's possible to play duo and solo showdowns. A fine selection of brawlers, quests, and special events makes the game even more interesting.
Coin Master
Link to apk: Google Play
The first impression about Coin Master is that it's an unusual title. It's essentially a game with the task of expanding your Viking village and raiding other players to grab the loot. But beware because others also hit your village, so you'll need to be smart to come out as the ultimate winner.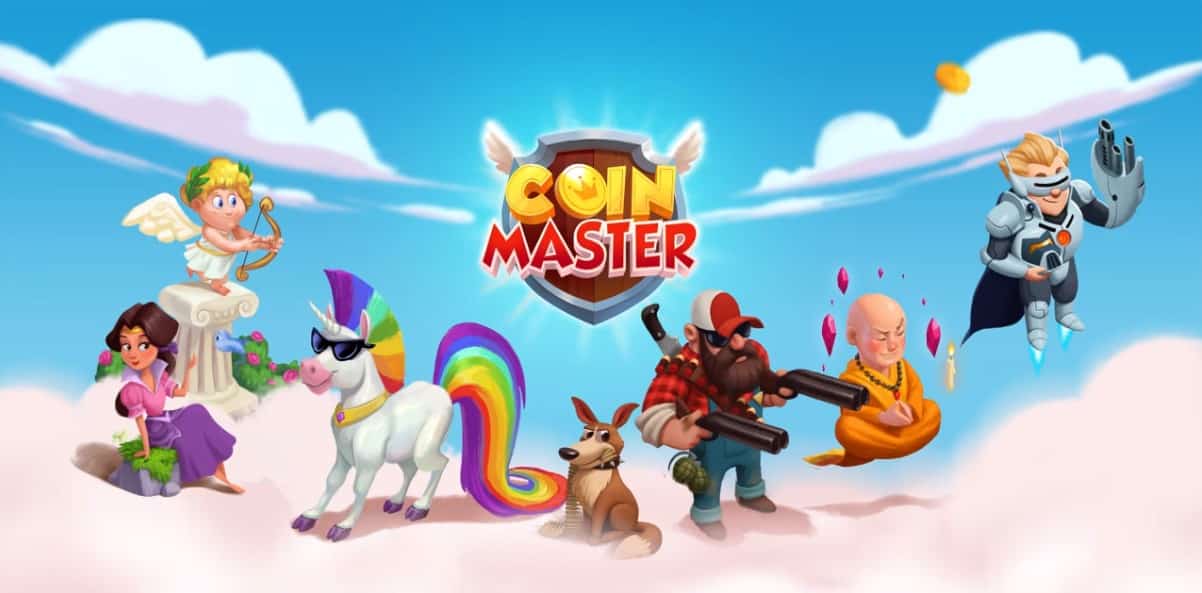 Coin Master also allows you to spin the slot wheel to yield different prizes. As if that's not enough, you can adopt pets that bring various boosts to your Viking village. It's a wonderful confusion with brilliant graphics and a concept that attracted millions of users.
Clash of Clans
Link to apk: Google Play
Clash of Clans is another strategy game where your task is to build the strongest village. However, Supercell added an extra twist by making this a clan competition. It's your choice whether you want to join an existing clan or establish a new one. The only important thing is that you stand a chance against thousands of others in the game.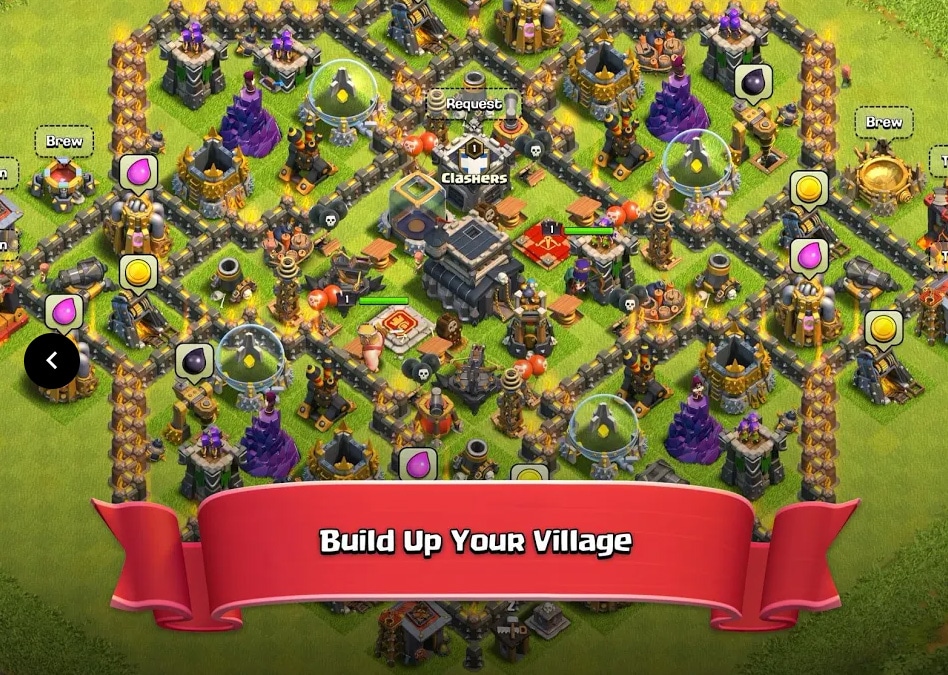 You'll work with your alliance to unlock valuable rewards. You use Heroes, Troops, and Spells when heading into a battle. The heroes include Archer Queen, Barbarian King, and Royal Champion, and each of them has unique abilities. You'll research improvements to make your army better in your village's laboratory. The graphics are fantastic, especially real-time action and video replays of your fights. Clash of Clans is packed with features and guarantees to provide you with days of fun.
Top Eleven 2021
Link to apk: Google Play
Top Eleven 2021 is the best free football management simulation for Android. Developed by the Serbian company Nordeus, this game has been around for over a decade. Its popularity doesn't drop due to the simple but exciting mechanics.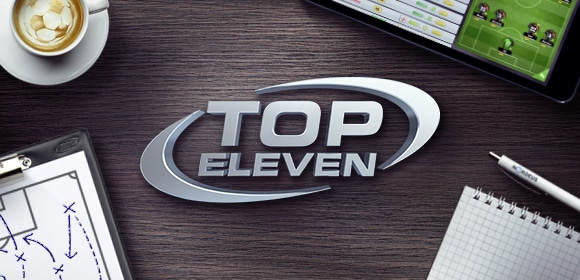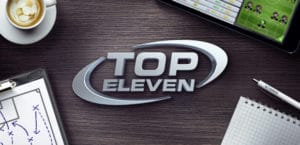 The game's core is to build a quality football team and progress through divisions. Apart from playing in the league, there are also cup and Champions League competitions waiting for the top squads. You can also design training plans, upgrade stadiums and other facilities, and take your club to glory. Top Eleven 2021 has a premium store where you can buy exclusive jerseys of popular clubs like Real Madrid and FC Liverpool.
FIFA Football
Link to apk: Google Play
FIFA Football, developed by Electronic Arts, offers a premium football experience on Android. Players can sign and take on the biggest football stars, including Cristiano Ronaldo, Lionel Messi, etc. The game also offers official competitions like Bundesliga, La Liga, and Premier League.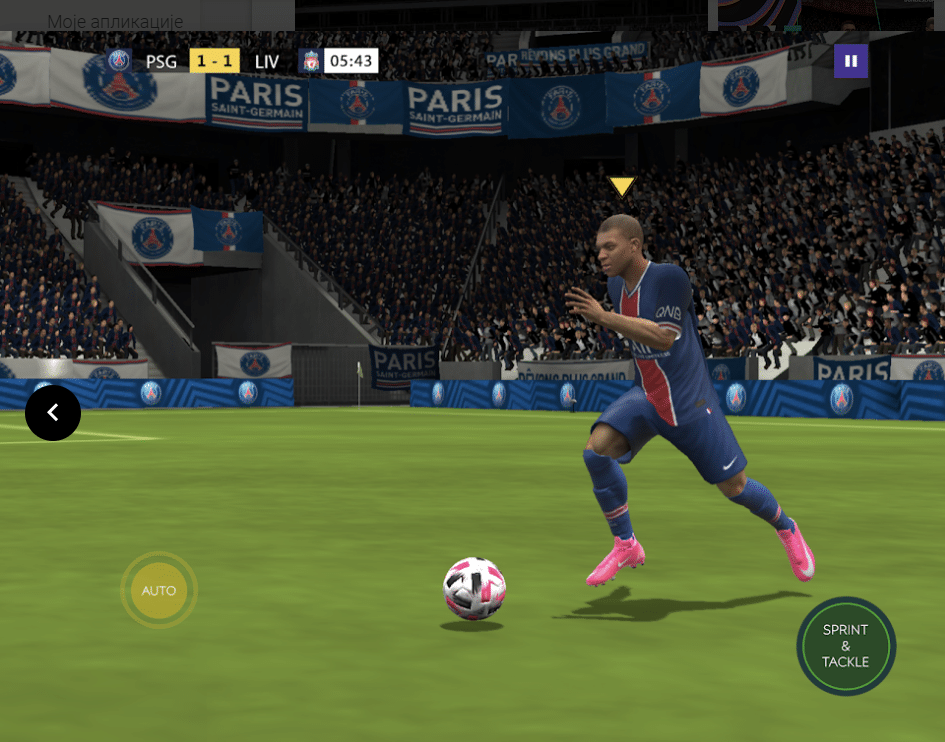 The core gaming mode allows you to build an Ultimate Team to take on other players. You can challenge friends and even test yourself in an actual 11v11 battle where each player controls their own footballer. Finally, the Attack mode is excellent when playing against friends to prove who has the best skills.
PUBG Mobile – Dream Team
Link to apk: Google Play
PUBG is the pioneer in battle royale games, which completely revolutionized the gaming market. Dream Team is the mobile version of this game, but it offers equally exciting action. You can participate in classic battles with 100 players and the goal of your team coming out as a winner. Other game modes include a zombie mode and a quick 4×4 deathmatch.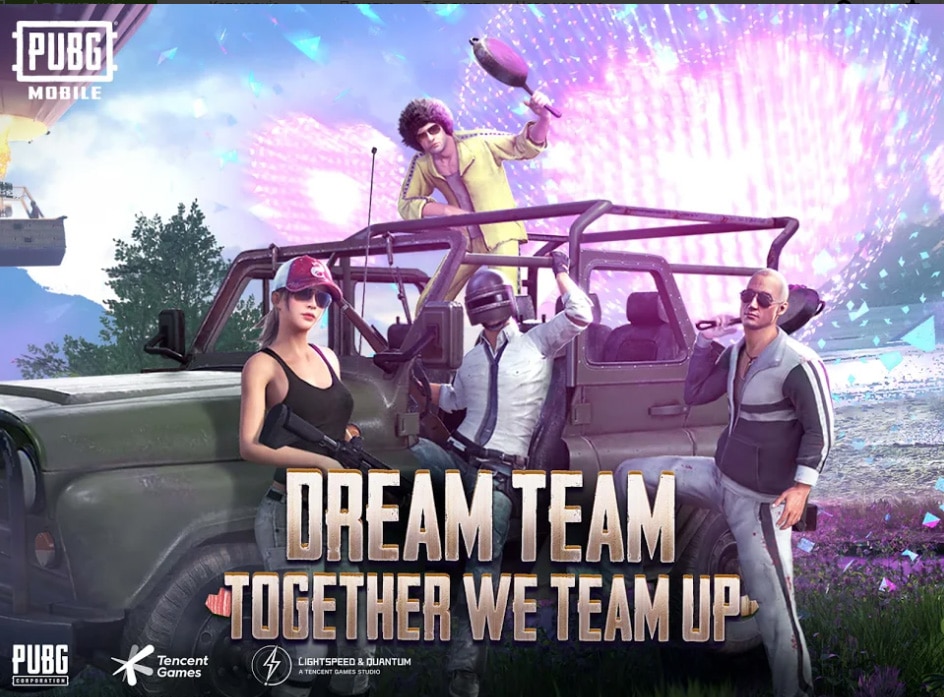 Tencent Games used Unreal Engine 4 when creating PUBG Mobile. That ensures a console-quality title that you can play on the move. The graphics and sounds are impressive, but the same could be said for in-game physics. If you love BR games, one thing is certain – you'll never be bored with PUBG Mobile.
Match Masters
Link to apk: Google Play
You've surely heard about Match-3 classics like Candy Crush Saga and Farm Heroes Saga. Candivore implemented a new concept where you compete against others in matching pieces of identical colors. The multiplayer action makes the entire idea even more exciting.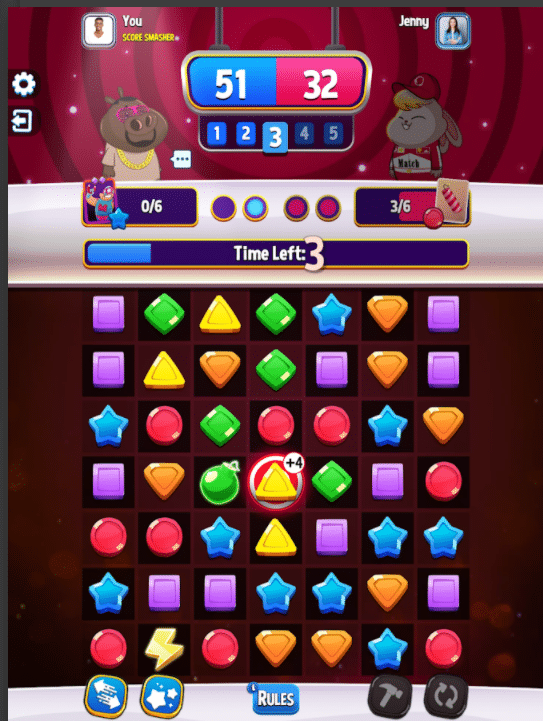 During each match, you can use boosters that can give you the edge over the opponent. Match Masters features special events but also tournaments and leaderboards that secure tempting prizes. You even have sticker albums to complete and unlock style packs and other unique additions.
Angry Birds 2
Link to apk: Google Play
The Angry Birds franchise is still among the leaders in casual games. Your goal is simple – use your bird army and a slingshot to knock down those pigs and pass levels. Apart from regular levels, you can also participate in daily challenges. The game allows you to join clans and compete against other players in the arena.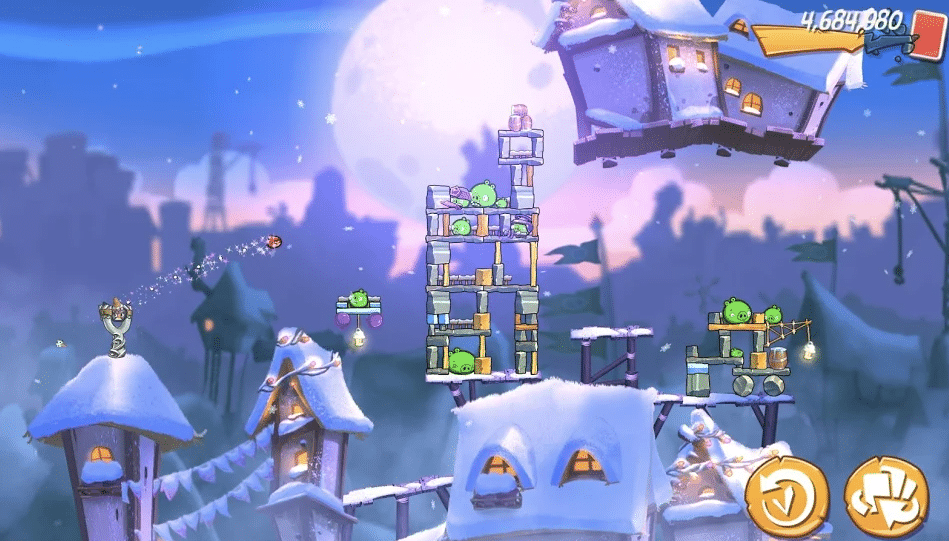 Angry Birds 2 is an exciting game with hundreds of stages in the single-player mode. You'll love the leveling up system that gives you extra abilities. Whether you have a minute to spare or hours to play, this game will be extremely fun!
Mafia City
Link to apk: Google Play
Mafia City is an interesting twist on strategy games. You'll be playing on the wrong side of the law aiming to become the ultimate Godfathers. You can attack banks, join alliances and take over an entire city.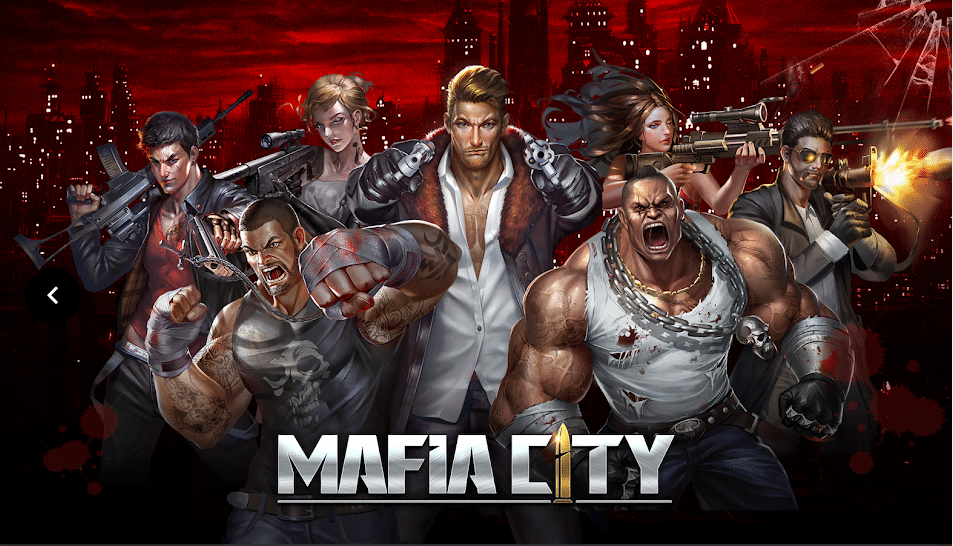 Crew members are there to help you with special skills, and girlfriends will cheer for you during each action. And don't forget to buy luxury cars to point out you are the biggest mobster in the city. Mafia City is a strategy game of incredible depth. It also presents pleasant graphics and can be a huge hit if you like crime movies.
Design Home: House Renovation
Link to apk: Google Play
Some people don't consider Design Home: House Renovation a game. However, if you always loved decorating interiors, you'll love this title. It allows you to relax and have fun while decorating houses with premium furniture and famous brands.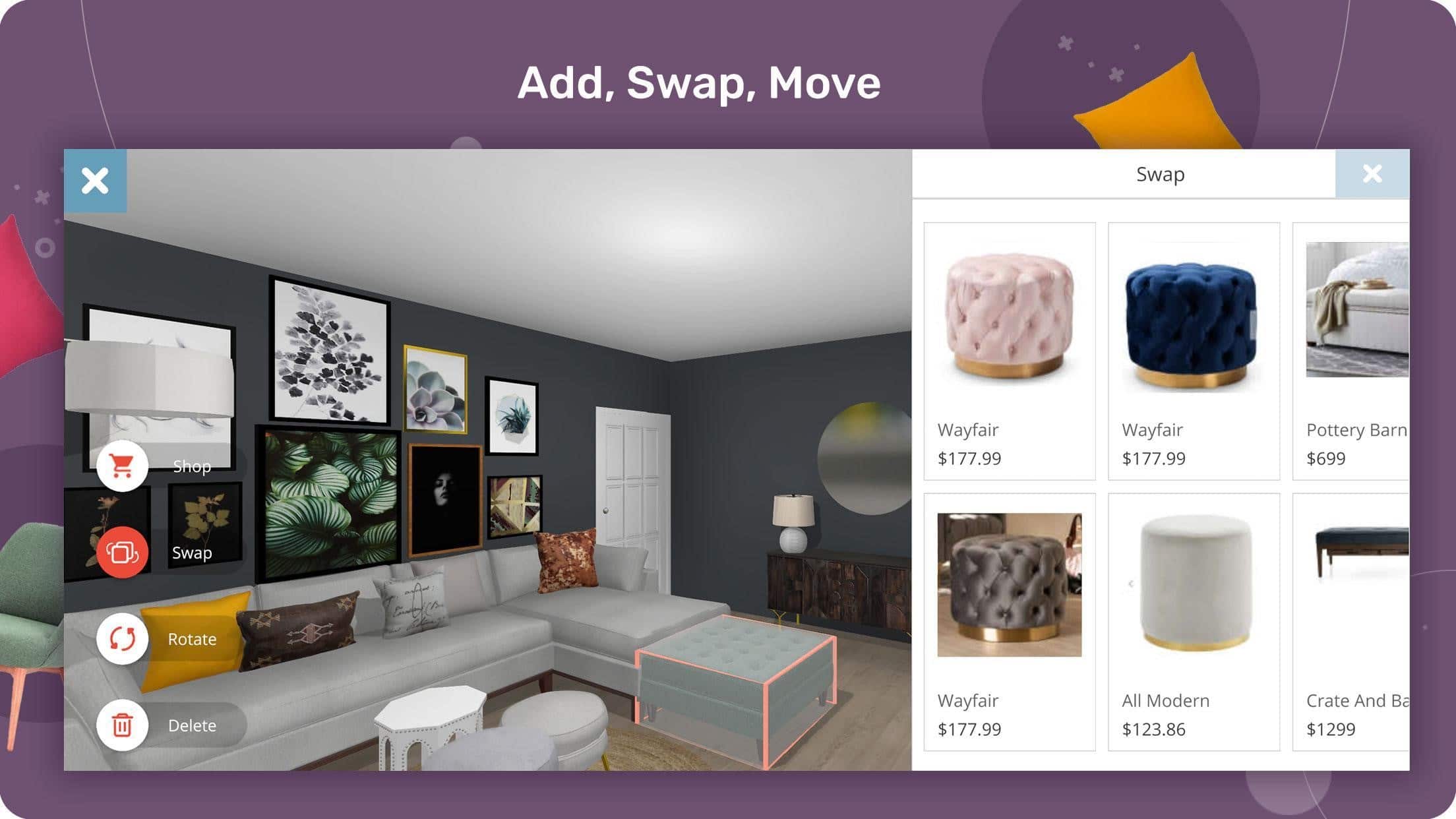 Daily challenges are there to spice up the entire experience. You'll receive ratings for the designs you complete, and you can also vote for the rooms you like. A huge library of items is what keeps Design Home interesting and makes it the perfect game for all wannabe designers!
Harry Potter: Hogwarts Mystery
Link to apk: Google Play
Jam City also decided to try their luck with the Harry Potter franchise. Hogwarts Mystery puts you in a role of a training wizard at a famous school. It's up to you to decide which team you want to belong to – Ravenclaw, Slytherin, Gryffindor, or Hufflepuff.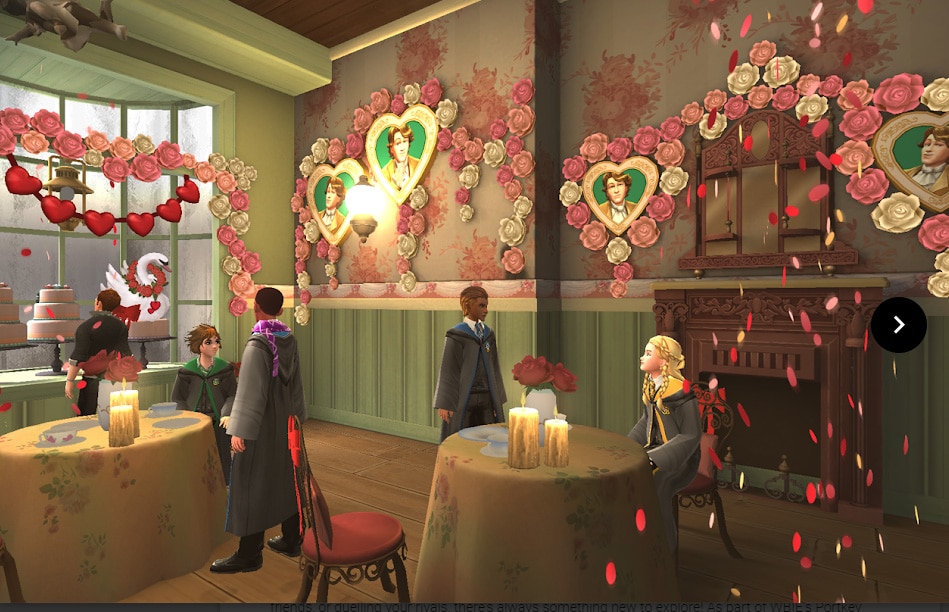 The game offers many different paths to ensure each player has a unique Hogwarts journey. You can brew potions, master spells, enter hidden rooms and make alliances with other wizards. Be ready to prove your skills against other wizards and experience quidditch. The level of detail is impressive, and it's why all HP fans will love this title.
Hearthstone
Link to apk:  Google Play
Hearthstone is a decking game where your goal is to outwit your opponent by playing the right cards. You can start by practicing skills against AI and completing introductory missions that will explain the in-game mechanics. Although it's easy to learn, playing Hearthstone is hard to master and incredibly addictive.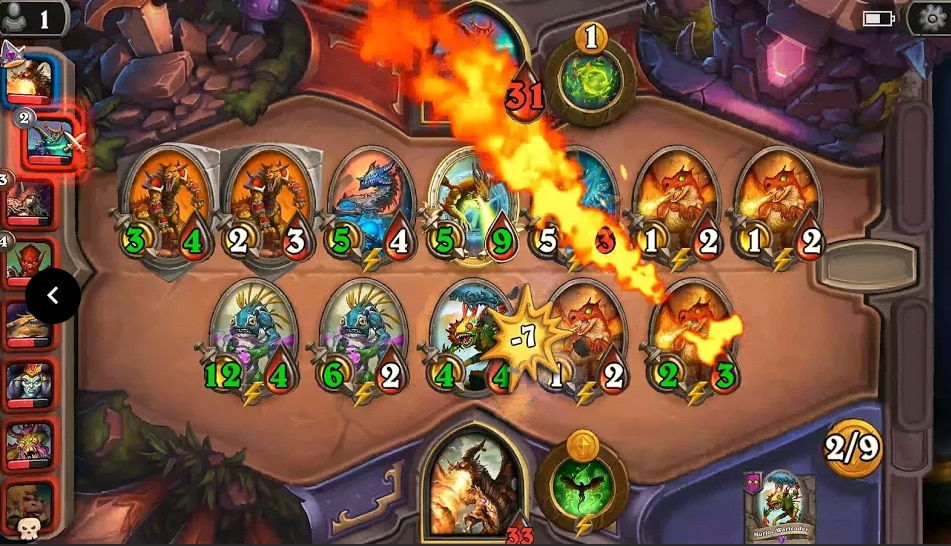 The best part of the game is when you start playing against other human players. Apart from duels, you can now enjoy an eight-player arena for a single winner. The game features cross-platform support, so you can play it on both desktop and mobile.
Golf Clash
Link to apk: Google Play
Golf Clash is a game with beautiful cartoonish graphics and a simple arcade concept. It takes you to golf courses throughout the world where you need to perform better than your rival to win. The 1v1 gameplay ensures a session doesn't last more than a few minutes, so it's perfect for picking up and play during small work breaks.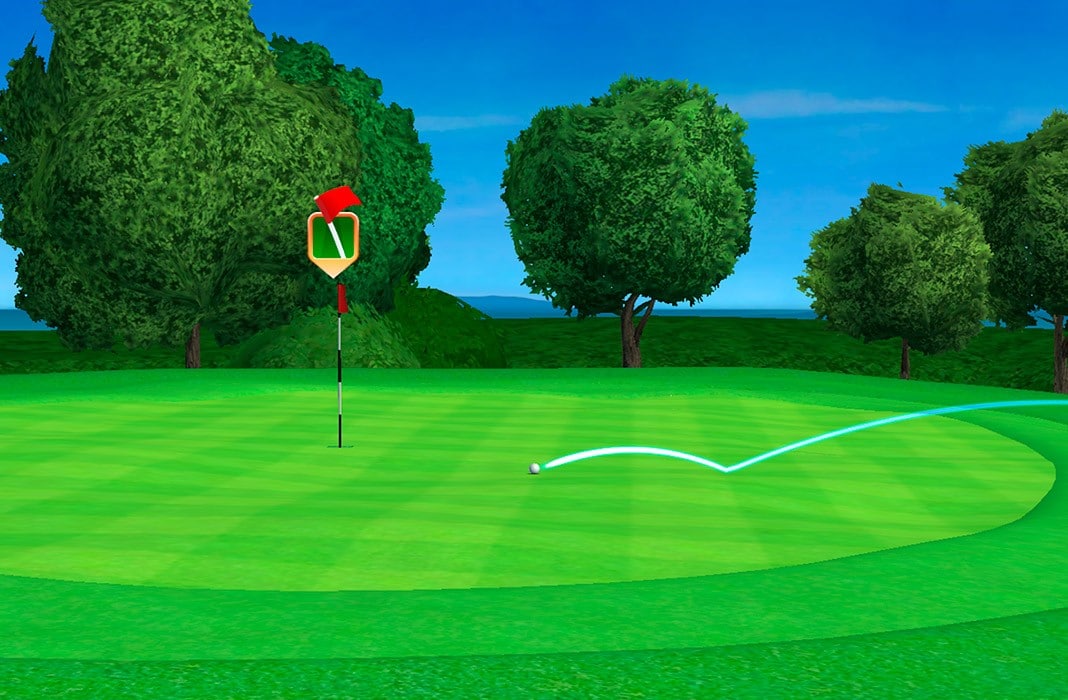 The game receives new courses every month. As you play, you'll progress through the courses and unlock new clubs, balls, and other equipment. Golf Clash isn't the only game in the Miniclip franchise since you can also try tennis and fishing.
CSR Racing 2
Link to apk: Google Play
Are you a fan of drag racers? If that's your cup of tea, CSR Racing 2 will be the perfect fit. NaturalMotionGames tried to make everything extremely realistic. You'll notice that the amazing graphics exceeds all expectations on mobile devices.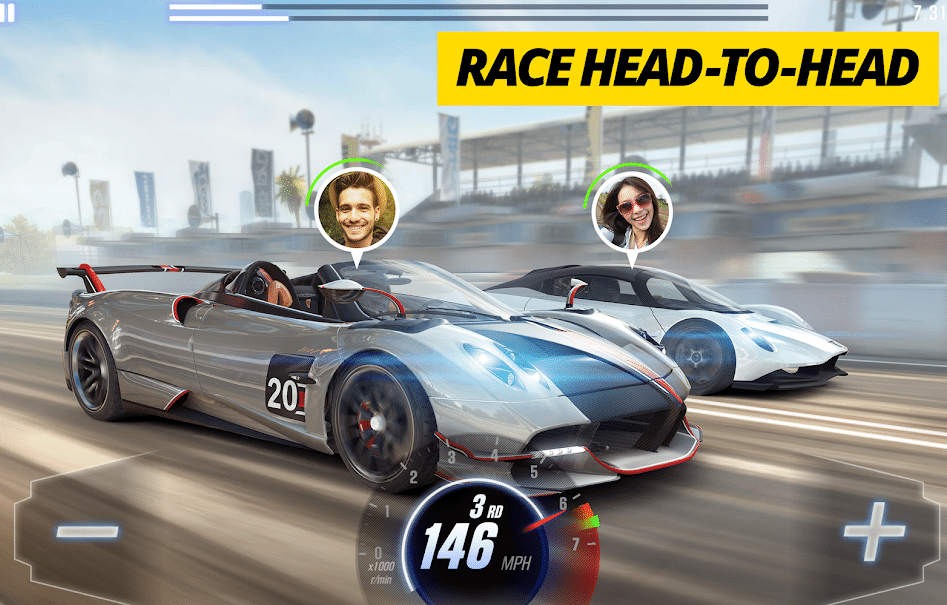 The vehicle selection is impressive, and you'll find everything from Aston Martin DB5 to supercars like McLaren P1. You can use more than 200 cars from the official brands. CSR Racing 2 features Crew Battles and real-time challenges that allow you to test your skills against other players. The game even has an AR mode that allows you to show off your cars with you behind the wheel.
Looney Tunes World of Mayhem
Link to apk: Google Play
Looney Tunes World of Mayhem gives you a chance to play your favorite characters from the LT Universe. You'll collect Daffy Duck, Bugs Bunny, Marvin the Martian, and other members of the famous crew.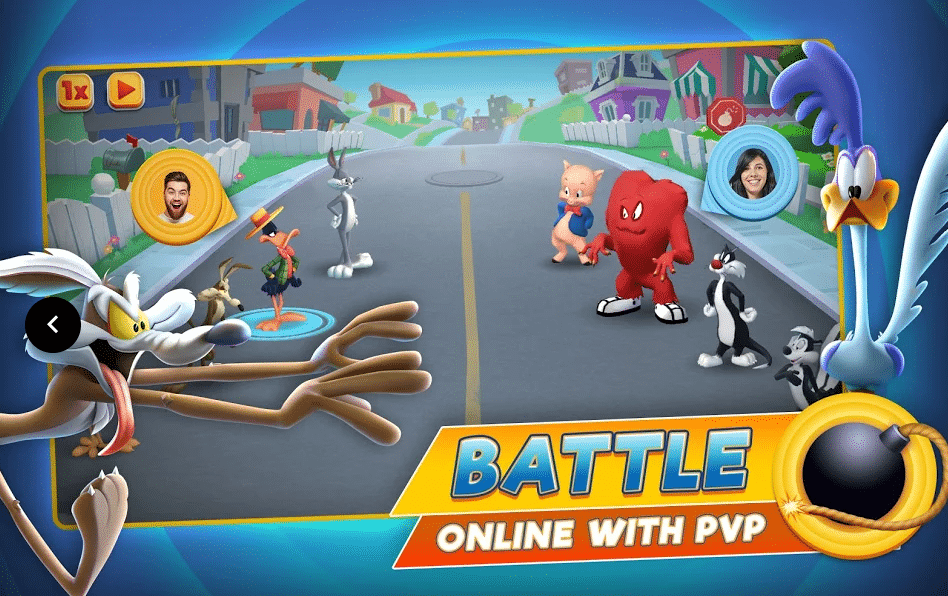 The game is a combination of RPG, action, and strategy. You'll create a Toon Team to carry out missions and battle other players in RPG matches. Each character has special abilities, and the missions will recreate famous conflicts like the ones between Tweety and Sylvester. The game is wacky and fun, which is the perfect combination for all Looney Tunes fans!
Grand Hotel Mania
Link to apk: Google Play
How do you imagine the perfect hotel? Instead of imagining it, Grand Hotel Mania allows you to build hotels and ensure maximum guest satisfaction. You'll play as Ted and Monica, a team of managers that aims to take care of all guests' needs.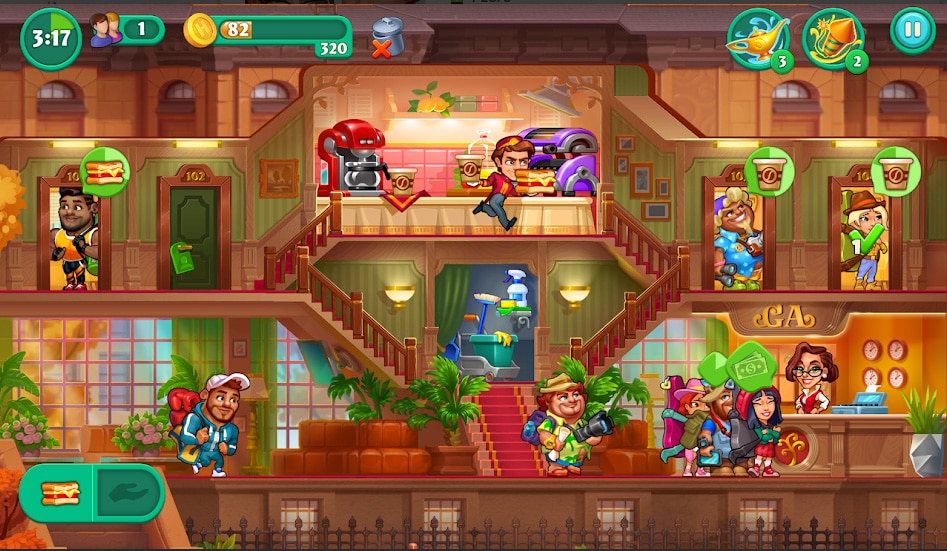 Each visitor will have specific requests, and it's up to you to fulfill them. You'll need to think quickly and act before the timer expires.  Fulfill room service requests and upgrade hotels to ensure you receive positive feedback from the customers. The boosters that dazzle the guests make Grand Hotel Mania even more exciting. The graphics are pleasant and cartoonish, and they fit perfectly with this time-management game.
Best Premium Android Games
Unlike free games, you need to purchase premium Android titles first. These titles are often more complex games with additional depth. Check out our top list of premium releases currently available in the Google Play store!
Grand Theft Auto: San Andreas
Link to apk: Google Play
Price: $6.99
Rockstar Games decided to adapt multiple games from the GTA franchise for Android. Grand Theft Auto: San Andreas seems to be the most popular among players. It's the same story you know from the console version. You assume the role of Carl Johnson, who's returning to San Andreas after his mother's been murdered.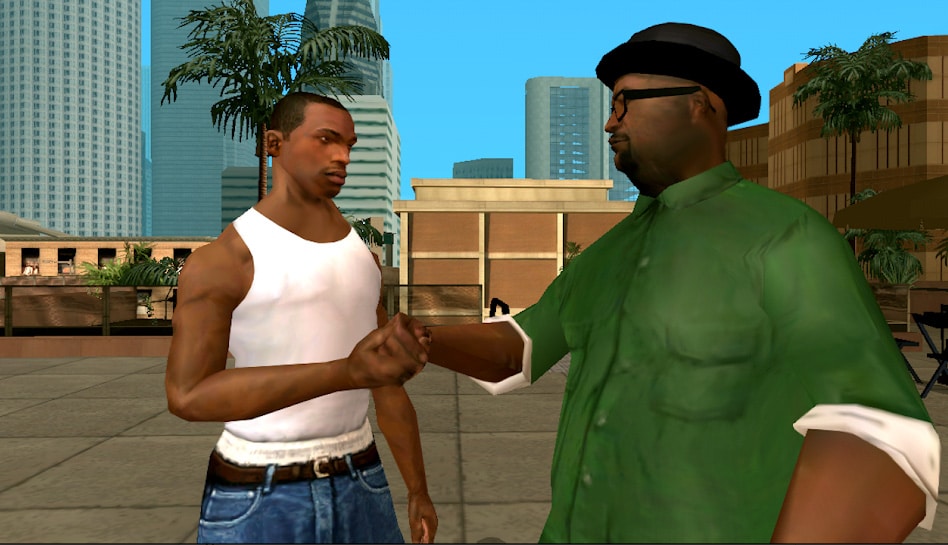 After being accused of a homicide, CJ has to clear his name and get to the bottom of the mystery. You'll complete dozens of missions on your way to the finish line. Rockstar promises over 70 hours of gameplay, which guarantees plenty of fun for the money.
The graphics are amazing, and the controls are intuitive. You can choose from three controlling schemes to ensure you find the most comfortable one. The game takes approximately 2.5GB of space on your device, so make sure there's enough storage room for it.
LEGO Marvel Super Heroes: Universe
Link to apk: Google Play
Price: $4.99
Warner Bros is behind this crossover that brings Marvel heroes to the LEGO universe. You can choose between over 90 characters, including stars like Captain America, Spider-Man, and Iron Man. They all have a joint task – defeating Loki and other villains from destroying the world with a superweapon.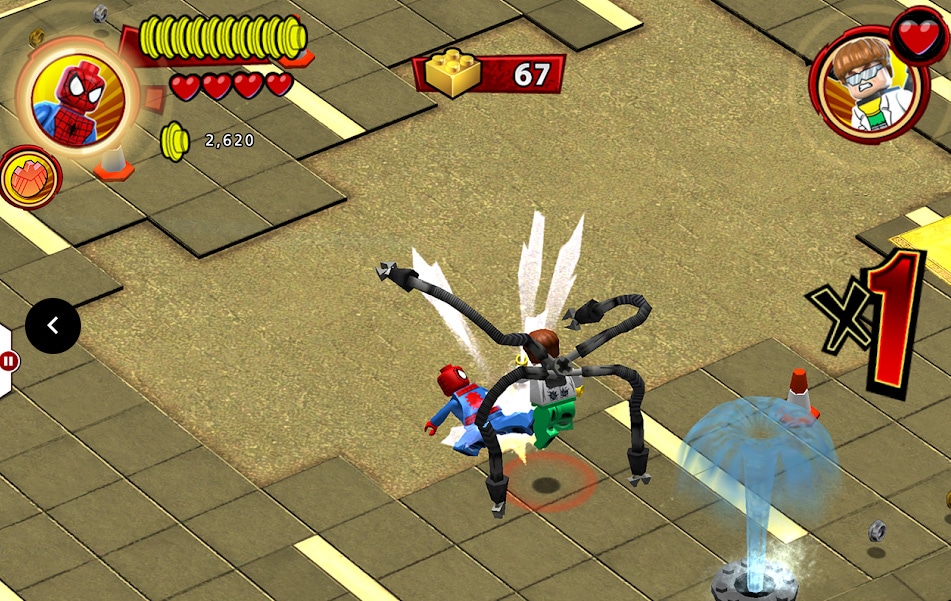 LEGO Marvel Super Heroes offers 45 high-paced missions resembling areas familiar from Marvel's movies and comics. You can utilize special abilities like invisibility and flight to defeat opponents. There's also a special challenge system that unlocks fantastic rewards.
Farming Simulator 20
Link to apk: Google Play
Price: $6.99
You might remember Farmville on Facebook, arguably the most popular farming game ever. GIANTS Software managed to take things to the next level with the Farming Simulator 20. Its latest edition offers impressive graphics for mobile devices and unique gameplay features.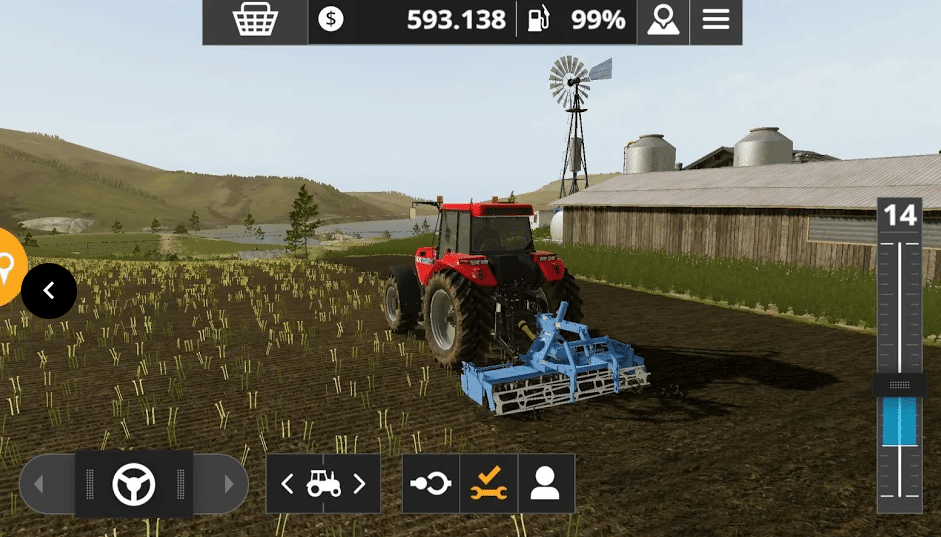 Players can choose from 100+ tools and vehicles to work on their crops. It's possible to cultivate anything from wheat to potatoes and sunflowers. You'll also care about livestock, including sheep, cows, and pigs, as well as horses. Selling products is exciting and grants you additional income to develop your farm.
Final Thoughts
Android offers a vast selection of games in the Play Store. You can surely find fantastic titles in your favorite genres, but don't hesitate to explore other categories, too. Please note that it's recommended to have the latest Android OS version and a fairly new device. That will ensure maximum compatibility and a problem-free playing experience.