Sims 4 challenges bring life into the boring routines that characters sometimes fall into. With the world-changing, these challenges make the game much more interesting. There are so many challenges that you can try out in this game.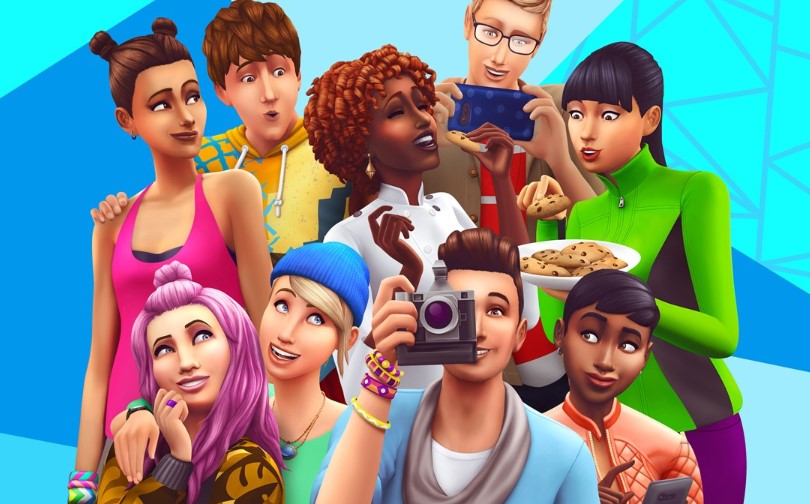 For the ones who are beginners and don't know much about Sims, you're missing out on the best game ever. Sims 4 is a series of life simulation games. It is said to be one of the best-selling video game series in history. This game is developed by Maxis while it is published by Electronic Arts. This virtual game has spent almost two decades in this world and with every passing year, it has got a lot better.
Best Sims 4 Challenges 2020
Although Sims 4 is an extremely interesting game, it can get boring after some time. The pattern of this game is just like that of natural human life. Like human life, this game too gets boring when your character spends every day in a routine. So, to spice things up again Sims 4 give you a whole variety of challenges. The challenges are time taking and they keep you interested in the game.
With every challenge, you are given a different perspective on life. With every challenge, the game becomes addictive and joyous. There are objectives given to a character along with a set of rules that your character has to follow. These challenges rejuvenate the normal gameplay.
Now let's talk about the challenges that you can try out in this game. All the challenges give a new perspective of life to your character. There are so many challenges that the game originally has but we are only going to talk about the ones that actually got our attention. The challenges that we are going to talk about today are interesting, joyous and trendy.
Here is a list of the top 18 Best Challenges that you can try in 2020:
Other Challenges
Rags To Riches
More Legacy Challenges
The Cult Or Commune Challenge
Asylum Challenge
Decades Challenge
Apocalypse Challenge
Disney Princess Challenge
Build-A-City Challenge
The challenges are based on various concepts so you won't be getting tired of them at all. From the challenges that are based on your character's aspirations to the one's that include romance, Sims challenges offer it all. Today, we will be talking about the ones that really got us addicted to this game.
1. Not So Berry Challenge
Starting off with a simpler challenge, this challenge has a legacy-like nature. But, in this challenge, your personal character is the center of attention. This trait of Sims challenge makes it rather an easy challenge to start with.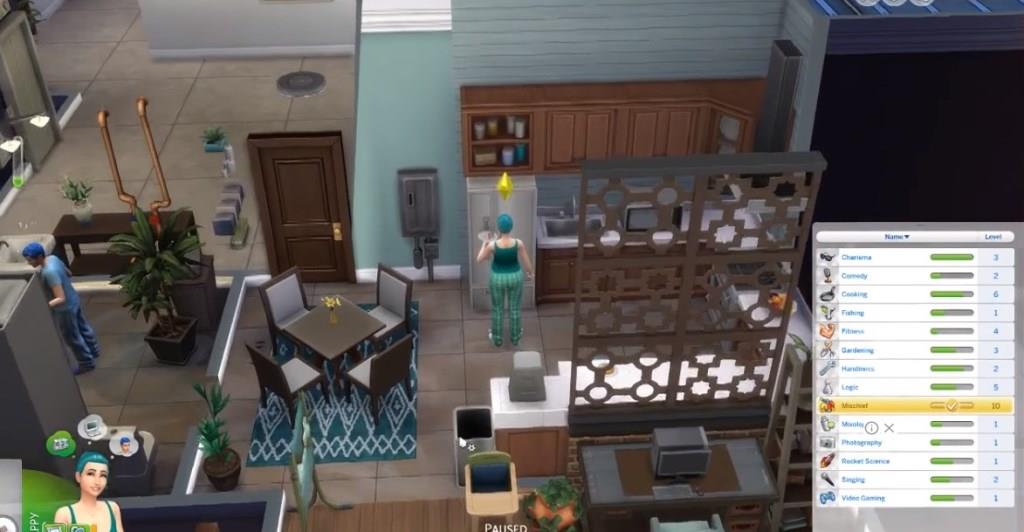 Since the focus of this challenge is on your personal Sims character, this challenge proceeds as your character accomplishes something in life.
How does Not So Berry Challenge work?
This challenge is full of colors and generations. With every generation, a specified color is given to your appearance. With the whole 10 generations, 10 colors are associated.
Now, let's talk about color logic in every generation. We will give you a brief description of every generation so that you get the Not So Berry idea of it.

| Generation | Color | Traits | Aspiration | Career |
| --- | --- | --- | --- | --- |
| One | Mint | Vegetarian, Jealous, Materialistic | Chief of Mischief | Scientist |
| Two | Rose | Hot-Headed, Snob, Romantic | Serial Romantic | Politician |
| Three | Yellow | Clumsy, Ambitious, Loner | Nerd Brain | Astronaut |
| Four | Gray | Active, Slob, Music Lover | Bodybuilder | Athlete |
| Five | Plum | Genius, Noncommittal, Dance Machine | Renaissance Sim Character | Fast Food, Doctor, Entertainer |
| Six | Orange | Evil, Self-Assured, Glutton | Public Enemy | Criminal |
| Seven | Pink | Neat, Un-flirty, Creative | Best Selling Author | Business |
| Eight | Peach | Foodie, Lazy, Goofball | Joke Star | Detective |
| Nine | Green | Squeamish, Geek, Cheerful | Computer Whiz | Tech Guru |
| Ten | Blue | Gloomy, Perfectionist, Family Oriented | Super Parent | Critic |
With every generation, your Sim character has to complete its aspirations. A set of rules is given in every generation. By abiding those sets of rules you have to live your Sim life and complete the tasks. You can see how with every generation, the aspiration very which only makes the challenges more interesting.
2. The Black Widow- Sims 4 Challenge
This Sims challenge is of an interesting nature. Let's keep in mind that this challenge doesn't favor any specific gender. You can be of any gender for the rules that can be applied to every gender.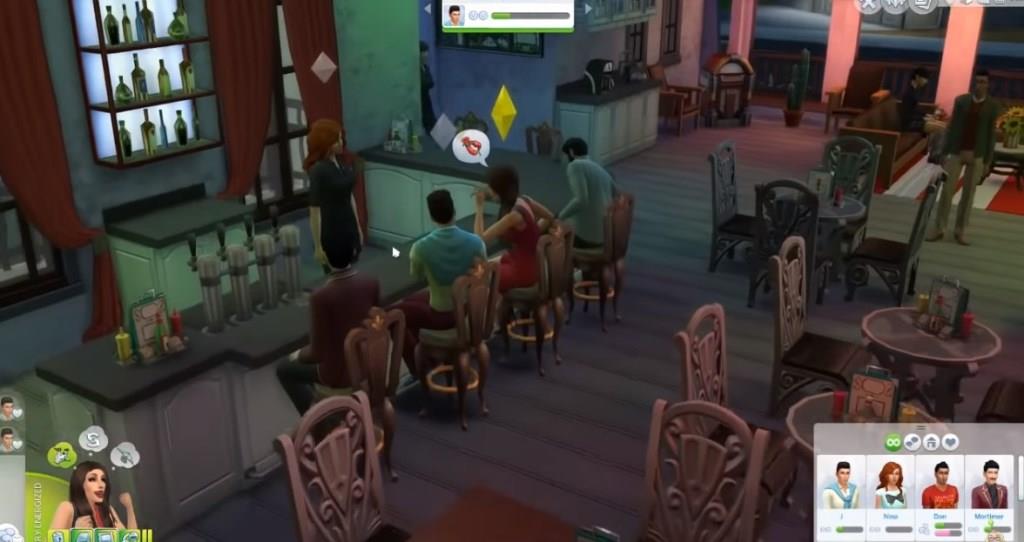 The name of this challenge basically sells the whole concept of this challenge. You have to be a serial killer spouse who likes to be romantic but dangerous.
Character Traits:
In this challenge your Sims  character must have the following traits:
Traits: Materialistic, Snob, Romantic.
Aspiration: Love with sub-category "Serial Romantic"
Objective:
The basic challenge is about killing your spouses. The total number of murdered spouses that you need to achieve to complete this challenge is 10.
How to Play the Black Widow Challenge
In order to play this challenge, you have to create a Sims character based on the traits that I enlisted.
You have to find a love interest with someone with whom you can have a romantic episode.
The next step is getting married to that character so that they can be your spouse.
Host a large party where you can find your character another love interest.
Entangle the new love interest into having a romantic episode where you have the chance of getting caught by your spouse.
Then, easy-peasy, kill your spouse and build a tombstone for them.
Repeat this until you have killed 10 spouses of yours and have built their tombstones with the message 'killed by a Black Widow'.
This challenge is as interesting as it is spooky. You can play with the spookiness of your character and add more dimensions to this challenge. Keep one thing in mind that your life span has to be at normal while you are doing this challenge. Try to live by the rules that this challenge has so that you can gather maximum points before dying. The points on every task might decrease with the proceeding age of the character.
3. 100 Babies- The Sims 4 Challenge
Now, the challenge that really got my attention was 100 babies challenge. This challenge has been going through so many cycles of this game and it never gets boring.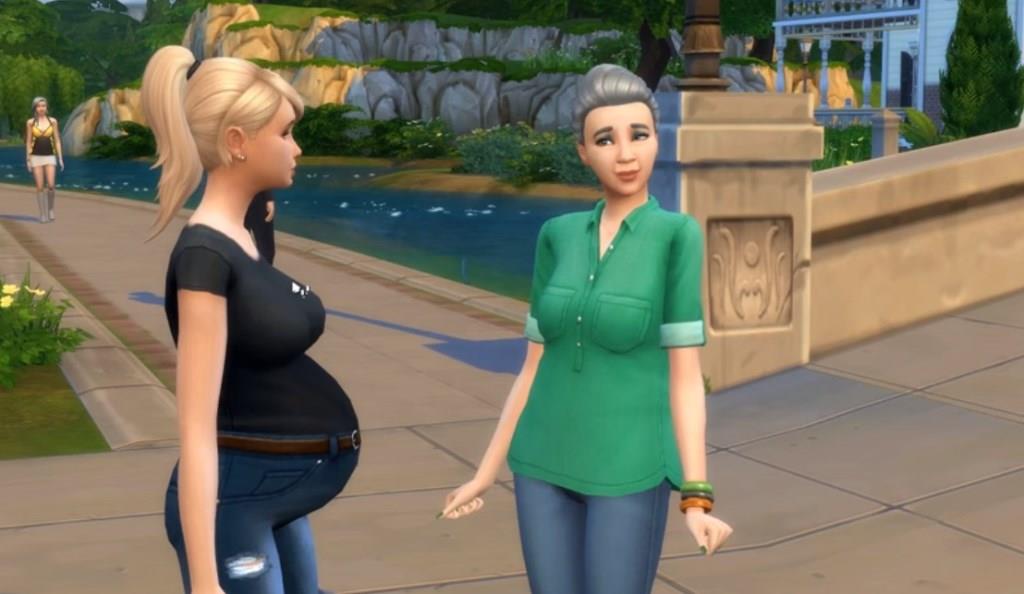 This challenge is all about setting up your legacy. You and your off-springs have to bring 100 babies into the world in order to succeed in this challenge.
Objective:
The main objective of this challenge is having 100 babies in as few generations as you can. The challenge will end as soon as you the 100th baby will be born.
How to Play the 100 Babies Sims Challenge
For playing this challenge, you have to first create a young Sims character.
Now your character has to find another Sim to get impregnated.
You can have as many babies as you can afford.
After ageing, the character's oldest offspring will take over the challenge.
With the passing on generations in a normal life span, you have to get 100th baby born.
As soon as the 100th baby will enter the Sims world, your challenge will be complete.
The rules of this challenge keep on getting modified. But for the sake of getting a gist of them, all the Sims rules are based on the concept of nourishing parenthood. You have to take care of your children yourself and speed up reproduction. You can use any strategy that you like as long as it abides by the base rules of this specific challenge.
4. The Bunker Legacy- Sims Challenge
This challenge is based on a whole back story that leads to this challenge. This challenge is more simplicity based than any other characteristic. Hence, your character has to be a simple life leading Sim.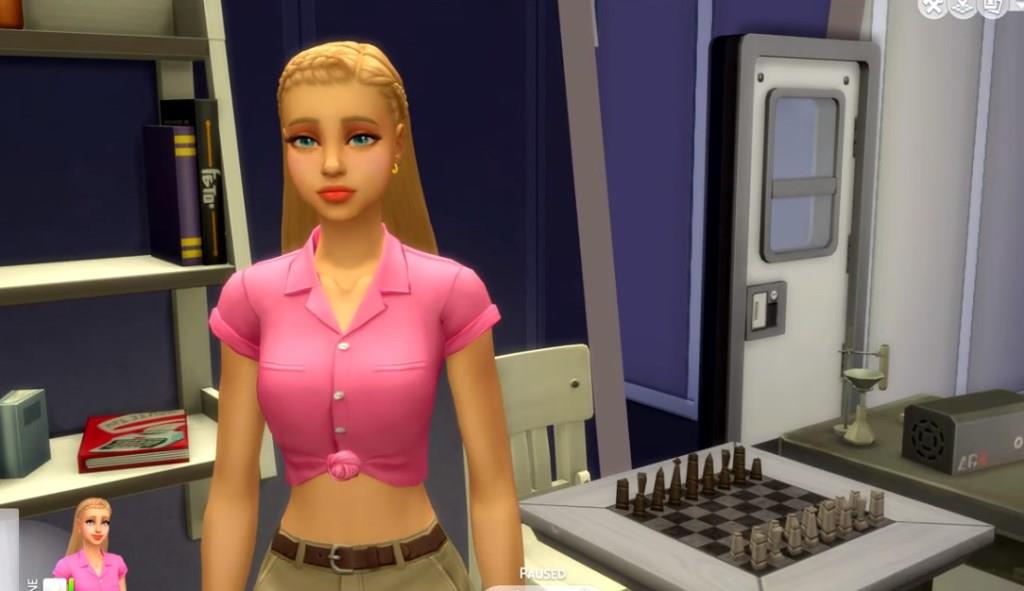 Back Story of Bunker Legacy Challenge
A massive asteroid was discovered in 2015 that was headed towards Simlandia.
After hitting the earth, its destructed parts led to unrecoverable destruction.
The earth has been evacuated but some of the unfortunate Sim characters have been left behind.
You are one of them.
Basically, you have to start your life from scrape now.
The life that you have to lead now will be in an underground bunker.
Trait: Insane, lonely and a character trait of your choice.
Aspirations: Family, fortune and knowledge.
Objective: You've to start a fresh life from scrape leading to a good life with proceeding generations.
The rules of this challenge mainly consist of your character leading a simple life. No accessories or makeup can be a part of your character. Once when you have a home of your own with a healthy generation, you succeed in this challenge.
The end of this challenge will be with you remembering everything about your past life which gives you a happy ending. The Sim's life that started with a tragedy ends up in a happy life in this challenge.
5. The Amazon- The Sims Challenge
This challenge will take you back into the old ages. The person in power here will be a woman. The whole society that you will form will be based on women. The creator of the tribe will be women.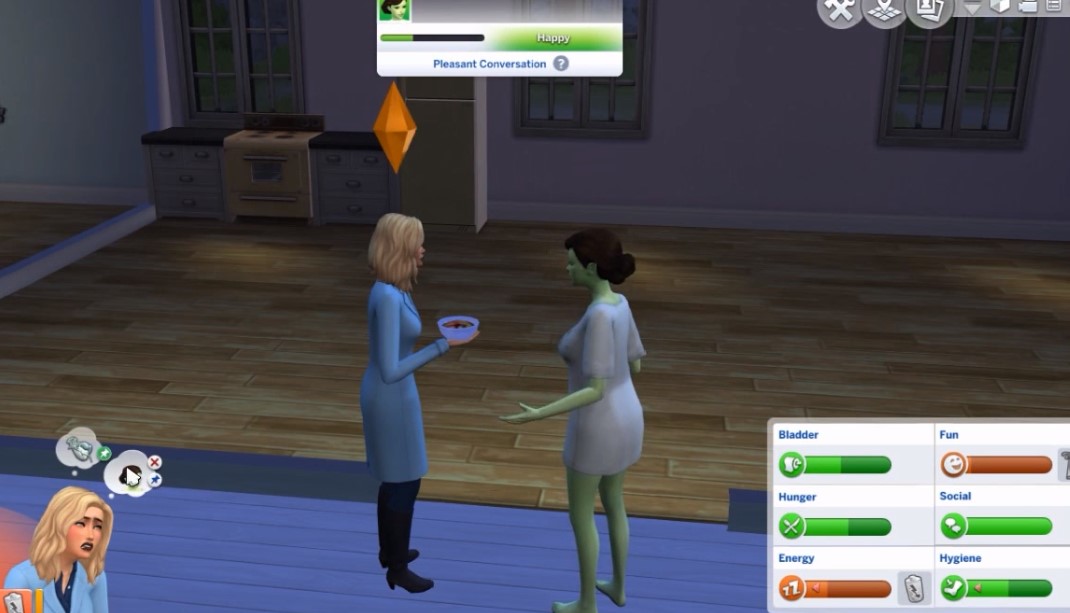 For this challenge, you need to create a Sim with a strong character who is ambitious in her nature. The part of men in this challenge will not be of much value.
Traits: Brave, young and courageous.
Tribe Rankings:
The tribe will have ranks of its own. The list of rankings is:
The Creator
The Heiress
Warriors
Gatherers
Scholars
Providers
Newcomers and Tribe Family
Elders
Sons of the tribe
Slaves
The rankings might change with the gain or loss of points by a character.
How to Play the Amazon Sims Challenge
Create a YA Female character.
The character has to be strong, brave and ambitious.
The character will be called the creator of the tribe since she will start the tribe herself.
In this tribe, men will only be allowed as breeders or as slaves.
There cannot be more than 2 men at a time in the tribe.
More number of men will disturb the environment of the challenge.
The sons that will bear in the tribe will be kept as slaves till they reach their YA age.
After that, those sons will be killed.
The firstborn female will be the heiress of the tribe and after the death of the creator; she will take over the tribe.
If a woman of the tribe falls in love with a man or marries him then the punishment of both of them will be death.
Another powerful female can take over the power if she wins the combat fight with the creator.
6. The Homeless Challenge
This challenge might seem similar to the Bunker legacy challenge but there is no tragedy in this challenge. Except being poor! In this challenge, you have to live a homeless simple life. The challenging part of it is that you are not allowed to have a proper job. You have to live like a poor person who gets his needs fulfilled like a gypsy.
This challenge really reveals the difficulties that one might face while living a poor life. Let's now talk about what this challenge is about:
How to Play the Homeless Sims Challenge?
Firstly, make a solitary Sim character with whatever trait you want it to have.
Buy a plot where you think living alone would be easy for your Sim.
You need to evacuate all of your money then, in order to start this challenge properly.
Your character can not have a real job. It has to live by asking others for money or by doing something temporary.
The character will have to use Public bathrooms and other such facilities until it is officially allowed to start fabricating a house of its own.
By doing tits and bits you have to save simoleons too.
The challenge will end when you will have 5000 simoleons and a small house that contains all the basic facilities.
This challenge will teach you how to survive a life in which you don't even have the basic necessities. It is a challenge that requires strategy and hard work.
7. The Wolf Pack Challenge
This one is a rather new challenge that is getting popularity very quickly. This challenge will give you the cat-lady feel except that you will be surrounded by 6 dogs and a raccoon.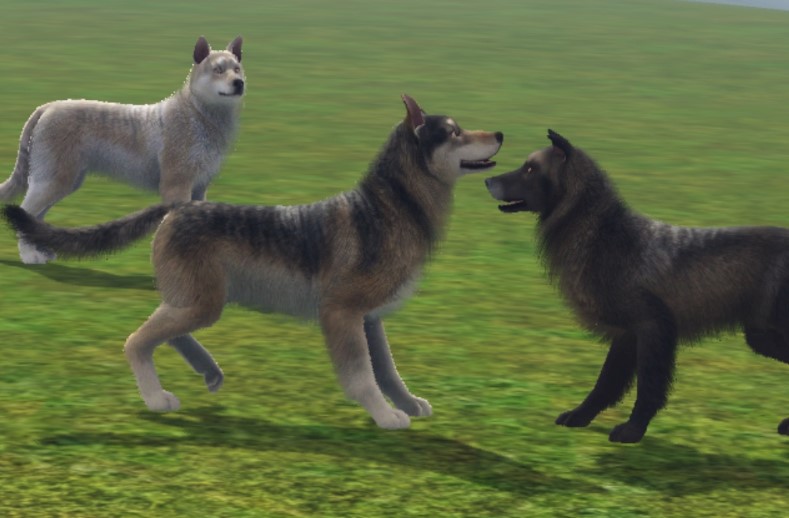 This challenge requires both strategy and creativity.
Important Trait: Dog Loving
Aspiration: Animal's Friend
These are the important aspects that your Sim character needs to have. You can choose other traits yourself. Keep in mind that the character should be hard-working, creative and intelligent too. Since this challenge only contains you and your pack of pets.
How to Play the Wolf Pack Sims Challenge
Start with creating a Sim character that is dog-loving, outdoor and a good loner. This will help you in completing this challenge. You can choose other traits too.
Create 6 dogs of any breed that you like but keep in mind that they all have to be hunters.
Now when it comes to the raccoon, it has to be aloof. This raccoon will be an integral part of your challenge.
You will evacuate a barren place and start living off theirs.
This challenge will also start off from scrape.
You will succeed in this challenge once you will have built a house that is worth 50000 simoleons.
One thing that you have to take care of is the life of your raccoon.
If the raccoon dies before you get the house then you will fail the challenge.
This challenge really requires a lot of care and a good strategy if you want to succeed.
8. The Bachelor/ Bachelorette Challenge
This challenge must sound similar to the ones who are into reality TV shows. Well, if you are one of them then yes you have guessed this challenge right. This challenge is interesting as it contains so much drama and emotions. Just like reality shows, isn't it?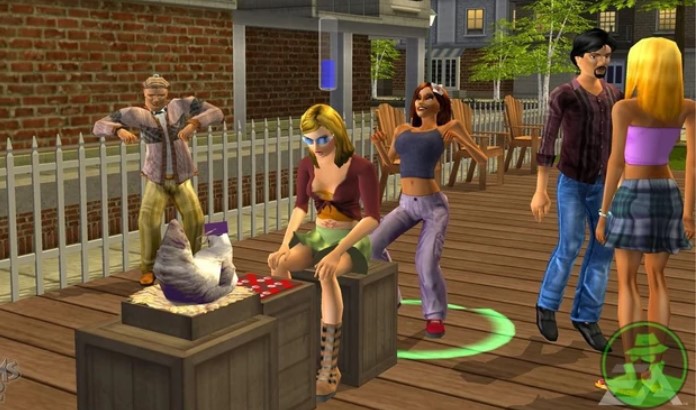 How to Play the Bachelor/ Bachelorette Sims Challenge
This challenge is simple in nature but let's give you a step by step breakdown of this challenge:
Create a bachelor or a bachelorette that has the necessary drama trait 'sentimental'.
Then, create 7 Sims that can have contrasting traits or play however you want it.
The Sims will have to meet each other and get assorted too.
During this challenge, the disposals will occur every third day.
In the disposals, the Sims with the minimal sentimental association will go.
The challenge will go on along with the dates between the Sims.
The challenge will end when your Sims will have found their one true love.
This challenge is surely an attractive, dramatic and easy one. Whoever is a fan of this category, you better start with this challenge because it will make the game more interesting for you.
9. The Big Brother- Sims Challenge
This is another challenge that might sound familiar to many of you. This challenge was first introduced in the Sims 2. Due to its popularity escalating so quickly, it is now a mandatory part of the game. This challenge doesn't involve much of your planning which gives the player a new experience of the game.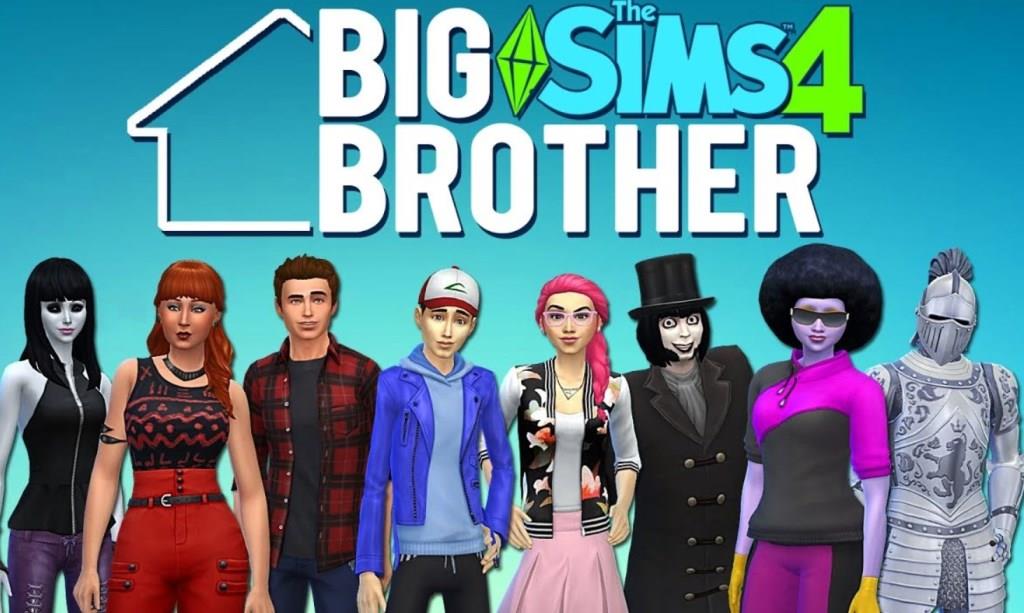 How to Play the Big Brother Sims Challenge
Create 8 different Sims.
The more diversity that you will add in their character, the more interesting it will get.
Give them random tasks in which they all will compete against one another.
You cannot control their activity or participation.
The Sim that will do their best in the task will be safe from elimination.
The elimination will occur once a week.
This challenge really adds more dimensions into the original Sims game and you can do this one when you have a tight real-life schedule. Since in this challenge you wouldn't have to use much of a strategy. It is pure entertainment.
10. The Master Chef- Sims Challenge
This is another real-life based Sims challenge. This challenge is totally adorable. You will surely find it interesting if you are fond of cooking competitions. Well, quite honestly who doesn't love Gordon Ramsey? I know right! So, this challenge gives you a chance to enjoy the experience of your own little Master Chef.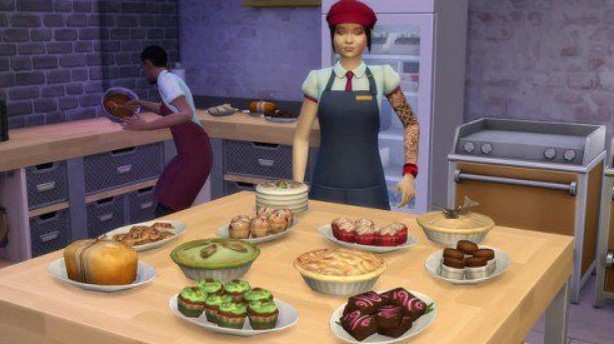 How to Play the Master Chef Sims Challenge
Start with creating 3 chefs. They will be the judges.
The judges will have level 5 cooking skills.
Create 5 Sims who don't have any cooking skills.
The Sims will be allowed to read about cooking and watch shows to learn it.
3 cooking challenges will be conducted weekly.
The worst dish will get eliminated and the best one will win.
By the end, you will have your very own little Master Chef.
Final Views
Sims is one of the most interesting games that you can play. The layers and the dimensions this game has been unreal. These 10 sims 4 challenges were my favourite ones but you should definitely try out other ones too. Don't forget to tell us how your challenges went and how they changed your gaming experience.